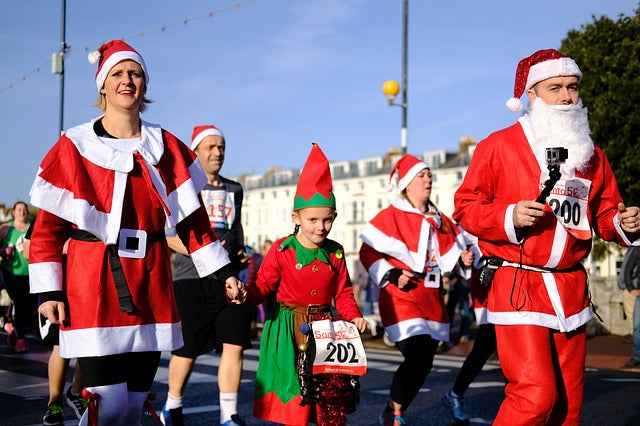 4 Ways to Show Support for Charities
There are so many tragic things happening all around us, but we can choose to focus on the  better things like helping others. Many of us know someone affected by cancer, autism, mental illness, or other medical problems, and there are charities out there that fight to find cures, help those with a problem, and rally behind the families. We should all aim to put our focus on the charities, rather than all of the negative things around you whether it's global, local, or personal. There are so many different ways you can support these charities, some in ways you wouldn't have thought of. From tweeting and posting on social media, to wearing breast cancer awareness socks.
Donation
Donating to the charity or cause is the most obvious way to support them. Donations don't always have to be money, either. While monetary donations can go a long way in helping the charity fulfill its mission and help the most people, not everyone has discretionary income to give out money. Charities such as ones that help the homeless or run soup kitchens take item donations. Canned goods, gift cards, clothing, winter accessories, and more are perfectly acceptable donations at many charities.
Fundraising
If you really want to donate to your favorite charity, but don't have the funds, you can hold your own fundraiser to raise money so you can make a donation. Whether it is having bake sales to save money, hosting your own charity event, or simply setting up a crowdfunding page, personal fundraising has become a popular way for people to help out. Some charities even host events like 5ks and relays where you can raise money through that event.
Dressing Up
The most fun way to show support for charities is dressing the part. Bringing awareness to charities is sometimes one of the best things you can do. Get people to engage and ask questions about the charity, and one way to do that is by wearing items that show off the charity. Get a whole outfit of Autism awareness shoes, Autism awareness leggings, Autism awareness socks and the official T-shirt of the charity. There is no way people won't notice and want to ask you questions. Breast cancer charities do a lot of awareness campaigns with the color pink. You'll need a lot of variety if you participate during all of Breast Cancer Awareness month, so get breast cancer awareness sneakers for working out and breast cancer awareness shoes for hanging out, awareness socks, pink pants, and shirts, and you'll be good to go.
Social Media
Social media has changed the way we communicate. Millions of people all over the country are checking into Facebook, scrolling Twitter, browsing Instagram, and using the other tens of thousands of apps out there. Why not use your social profiles to help your favorite charity? Whether it is sharing links to the website, donation opportunities, event signups, or supportive images, getting these things in front of more eyes can help the charity with participation and donations. If the charity is running any type of contest or social media campaign, they'll like have a designated hashtag, so if they do, be sure to tweet with that hashtag to share your opinion while making the hashtag more popular
Charities are always in need of support to keep their doors open, and further serve their mission, so be a part of the solution by using your voice, your skills, and your wardrobe to bring more awareness and volunteerism to the charities you support.