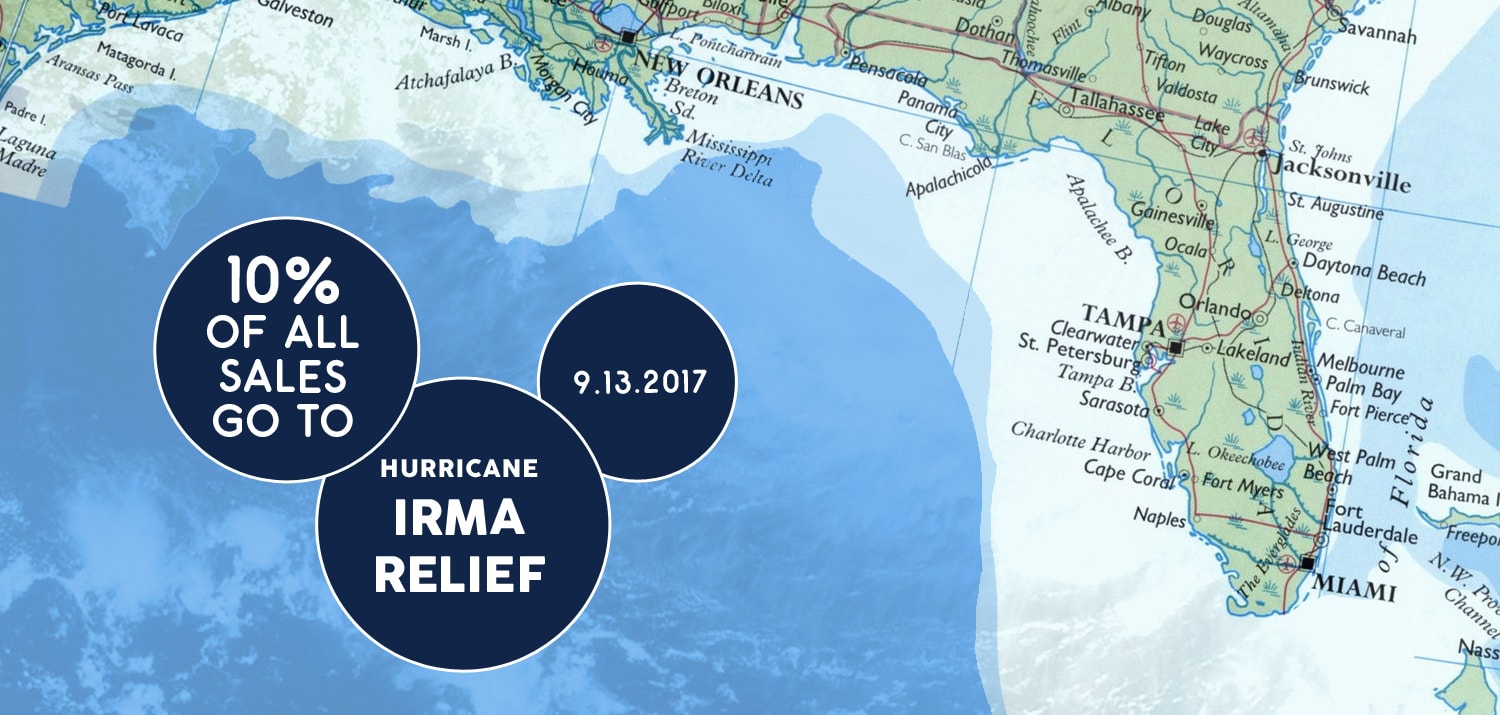 10 Percent of Proceeds on Sept. 13th to go to Hurricane Irma Relief
As a business with many customers from the state of Florida and other areas affected by Hurricane Irma, we felt that we had to do something for the people that were affected. By giving 10% of all proceeds on September 13th, we can all make a difference together.
Irma was the strongest Atlantic basin hurricane ever recorded. It was a category 5 for over 3 days and maintained 185 mph or above wind speeds for longer then any other storm before it. It also prompted the largest evacuation of the Bahamas and potentially the largest the US has ever seen.
An estimated 6,300,000 people were ordered to evacuate and over 1,300,000 people were without power in the first four hours after landfall. The death toll stands at 17 as power is restored and discoveries are being made. Flooding is a big problem in some areas and it will take months to restore the damage that was done.
Our hearts go out to all of the people impacted by this terrible tragedy. We look forward to donating to the relief fund and helping people restore some of what was lost during this time of crisis. If you shop with us on the 13th, we thank you for your help in donating to the cause.