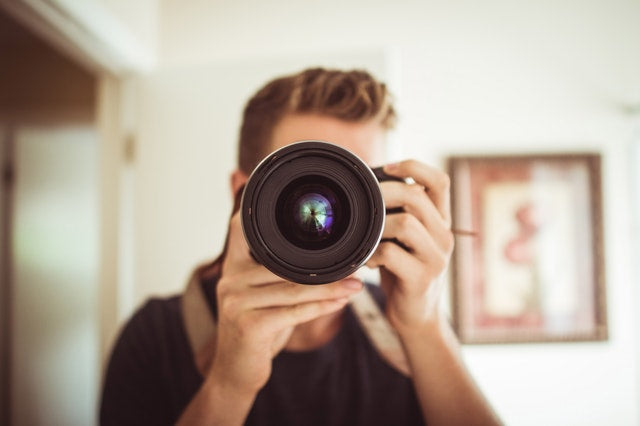 Gifts for Photographers
Shopping for a photographer can be a lot harder than you think. Accessories for shooting, such as lenses, lighting, camera bags, and more, can be rather pricey, and for more of a casual gift, you don't want to break the bank. Luckily, we put together a guide to buying the best gifts for photographers.
Polaroid Camera
Most photographers shoot with DSLR cameras now-a-days, but nothing beats a classic instant camera. Polaroid cameras have made a comeback, especially with the younger generation, and the cameras and film are easy to get again. Polaroid cameras are fun and convenient for getting the old-school, vintage photography vibe that everyone loves these days. Although they can be on the pricier side depending on the model, no one will ever be sad receiving a polaroid as a gift.
Camera Shoes
Photographers are on their feet all day long, so what's a better gift to give than camera shoes that show off their passion while doing their passion. Whether they are high-tops, low-tops, sneakers, slip-ons, boots, or sandals, getting a photography inspired pair of camera shoes will make your photographer smile. And don't stop there, get them a matching pair of camera socks too!
Home Decor
You may think home decor would be hard to buy for a photography, considering they could hang their own photography whenever they want. However, not all photographers display their own work, and plus, there is only so much photography one wall can handle. So what other decor options are there? You could buy a vintage camera pillow and blanket for their family room or gather old, vintage cameras for wall hangings. You can get them a camera bedding set or a special cupboard, cabinet, or shelf for their photography equipment.
Camera Bags
There are two types of camera bags you can get as a gift. The literal camera bag, to hold their camera, lenses, and other accessories while they are on-site at a shoot. The other could be a camera designed handbag, purse or tote bag. Depending on the type of bag you get them, they could also double as a functional camera carrying bag as well. For the classic photographer, vintage camera bags can make great gifts.
Pinhole Camera Kit
For those who don't know camera history may not understand why a pinhole camera would be such an awesome gift, but any photographer will love and appreciate this gift. Pinhole cameras are simple cameras without lenses, but just a tiny aperture. Pinhole cameras are often made in photography classes to get down basic developing and exposure principles. There are a variety of pinhole camera kits online that would make a great gift.
Gift Card
When all else fails and you can't find the perfect gift for your photography-loving friend, you can always get them a giftcard to a camera store or for their favorite brand such as Canon or Nikon. Gift cards for stores that sell photography-themed items are great choices as well.